Solar WiFi Security Camera (UBox App)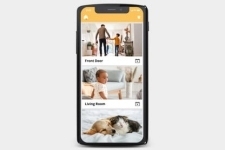 Can I add several cameras to UBOX app?
Tuesday, 17 August 2021

0

4973

0
Yes, you can add many cameras to UBOX app, just need set up each camera as a
brand new camera, then you can see them all in the app device list. But it just allows
you to watch one camera live picture per time, no multi-view function, because this
camera is designed for phone, portable small screen.