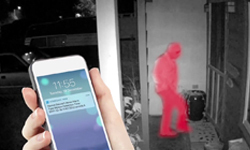 Why does the battery powered camera has a little delay for motion detection recording?
Saturday, 06 June 2020

0

5979

0
There is a delay for the recordings because it takes about 3-4 seconds to wake up when it is triggered, before that, it is sleeping for saving power, that is why the battery can work for even more than 6 months, so when we understand how does it work, we should select a right installation position to make sure the camera has enough time to wake up and records the whole motion. The PIR sensor could detect motion from up to 8 meters, so please do not worry it can not be triggered, we should not install this camera as traditional continuous recording security cameras.