Solar Security Camera (RBX-S40)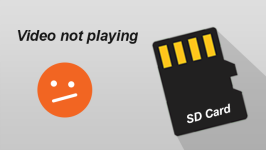 Why the sd card does not record videos?
Tuesday, 17 August 2021

0

1403

0
First of all, please make sure the sd card is installed successfully, you can easily go
to camera setting page--> Memory card, if everything is right, you can see the memory
size. And we recommend use famous brand sd card (Sandisk, Samsung, etc)or buy
from us, because a fake sd card can show memory size, but can not record videos, or it
may only record several videos, it can not over write when it is full.