Outdoor WiFi Security Camera (HX-2PT1 )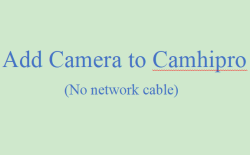 How to add a camera without a network cable?
Thursday, 26 August 2021

1

3570

0
1. Please take the camera and your phone nearby the WiFi router, about 1 to 3 feet.
2. Plug in the power adaptor only (Do NOT connect Ethernet cable), after the camera stop turning, it means it is standby for setting WiFi.
3.Open your phone Setting icon, go to WiFi Setting (WLAN Setting) page to find a temporary WiFi signal with format "IPCAM-XXXXXX" , join the WiFi with default password: 01234567(When you add to this WiFi, the phone may say that there is No Internet Connection, please don't mind and keep connected. This is just a temporary WiFi,please make sure your phone keeps connecting to "IPCAM-XXXXXX" before you finish adding the camera to Camhipro)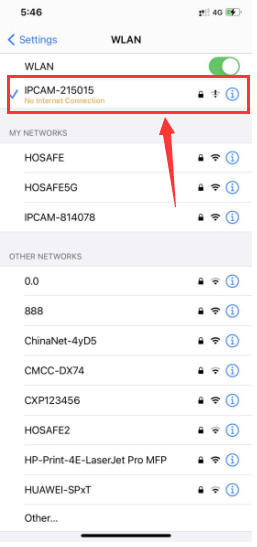 4.Open the APP after connecting the camera's WiFi: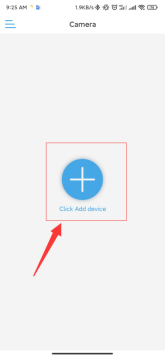 5.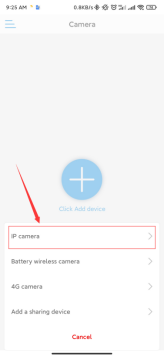 6.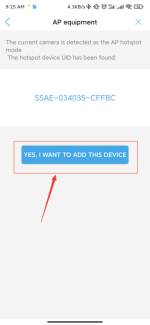 If you are using an Android phone, the UID of the camera will appear here.
If you are using an iPhone, click "New Device" and the UID of the camera will appear.
7.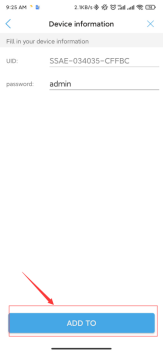 8.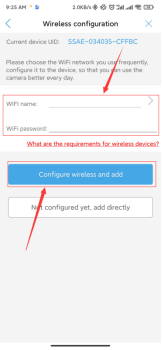 Select your home wifi (only supports 2.4G wifi, does not support 5G wifi), input your home wifi password in the password area
9.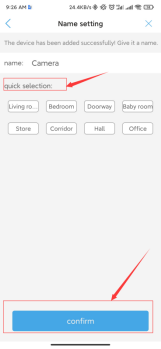 Select a monitor area
10.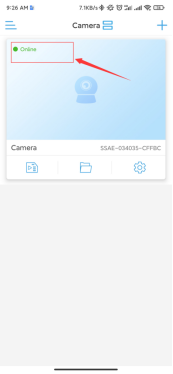 Add Successfully